Profile

Vent your spleen, lest it explode and splatter your neighbor.
Premium Paid Account
Created on 2011-12-21 07:15:58 (#1151856), last updated 2019-04-16 (2 days ago)
36,723 comments received, 593 comments posted
17,762 Journal Entries, 1,280 Tags, 0 Memories, 158 Icons Uploaded

About

Mini Bio
Be who you are and say what you feel, because those who mind don't matter and those who matter don't mind.
-Dr Seuss
Smile well and often, it makes people wonder what you've been up to. - Satchel Paige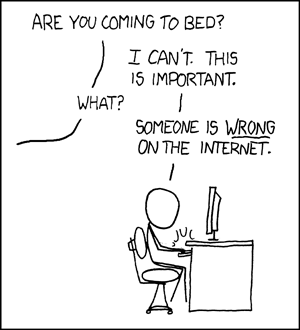 made by
suckmyspock

made by
lyrangalia

made by
lyrangalia

made by
sassyskunk
evil hand love made by
fredburkle
Lindsey's evil hand is love.
Animaniac love made by
comically_so

is Love made by
justaredherring

Connect
army of darkness
, badde manors,
boba fett
,
breaking bad
,
bruce campbell
,
buffy
,
christian kane
,
comics
,
dexter
,
doctor who
,
dr. horrible
,
dragon ball
,
dragon ball z
,
eddie izzard
,
evil dead
,
fanfiction
,
firefly
,
foamy
,
homestar runner
,
invader zim
,
jason lee
,
jeffrey dean morgan
,
jerrod niemann
,
johnny cash
,
justified
,
kane
,
lie to me
,
lindsey mcdonald
,
middleman
,
my name is earl
,
pizza
,
resident evil
,
rps
,
serenity
,
sherlock
,
slash
,
squids
,
st:ds9
,
st:tng
,
star wars
,
steve carlson
,
strong bad
,
supernatural
,
the black donnellys
,
the dresden files
,
the shield
,
the walking dead
,
torchwood
,
true blood
,
video games
, wayd battle,
weird al
,
werewolves
,
zombies

People
[View Entries]

Communities
[View entries]

Member Of (8):

Subscriptions (6):

Administrator Of (4):

Feeds
[View Entries]

Subscriptions (0)

Linking
To link to this user, copy this code:
On Dreamwidth:
Elsewhere: